Solving world hunger—or "food insecurity"—is really hard. The solutions are not particularly sexy, and they require a very long-term outlook. We wanted to learn more about the problem and the innovators who are working to solve it.
In part 1 of this conversation (episode 3), Brown Advisory's Emily High Daniels sits down with two leaders at opposite ends of the impact spectrum. Barron Segar, President and CEO of the World Food Program USA (the program was awarded the 2020 Nobel Peace Prize), is driving innovation and progress on a massive global scale. Mira Mehta is the Founder and CEO of Tomato Jos, a for-profit social enterprise whose mission is to make farming profitable and sustainable for smallholder farmers, while moving their communities toward the middle class.
In part 2 (episode 4), we welcome two more entrepreneurs. Ezinne Uzo-Okuro, CEO of Terraformers, is using her background as a NASA scientist to empower people to grow healthy food and create sustainable livelihoods. Manuela Zierau, Global Lead of H2Grow, works with communities to grow food—and well-being—in impossible places. Private Client CIO Sid Ahl and CrossBoundary's Kirtika Challa join Emily to discuss investment takeaways.
Listen and subscribe to our podcast from your mobile device:
Click here to stay up-to-date on future podcasts. If you would like to contact us directly, please click here.
Episode Introduction
Emily High Daniels: Frankly, the numbers are grim. Nearly 9% of the world's population – 690 million people – are hungry. Before the pandemic, 135 million of them were suffering from extreme, acute hunger. In the aftermath, we could be looking at twice that number. The problem of global hunger is extremely complex. To achieve the United Nation's Sustainable Development Goal of Zero Hunger by 2030, improvements will need to be made across a wide spectrum of areas - in agriculture, education, global logistics, climate solutions and gender equity to name just a few. That might sound daunting – but this is also a really uplifting story of the power of innovation. In my experience, Silicon Valley has nothing on some of the brilliant, committed entrepreneurs who are improving food security and helping to create livelihoods and income streams that can raise the future for entire communities and propel them into the middle class. My name is Emily High Daniels, I'm a Strategic Advisor with Brown Advisory – and I'm really excited to share our next two podcasts with you. I'm a board member of the World Food Program USA, and I'm passionate about defeating food insecurity. I get really inspired by the innovators I meet as part of my board work, and I can't wait for you to meet some of them in these podcasts.

In Part 1 of this conversation, I'll talk with someone I know well – Barron Segar, President and CEO of the World Food Program USA. As you'll recall, the World Food Programme was recently awarded the Nobel Peace Prize. I'll also talk with Mira Mehta, the Founder and CEO of Tomato Jos, an agribusiness in northern Nigeria. Mira's long-term vision is a real inspiration…..especially for us long-term investors.

In Part 2, I'll talk with Manuela Zierau, the global lead for H2Grow, which works with communities around the world to help them use hydroponics to grow food in impossible places; and with Ezinne Uzo-Okoru, a NASA scientist and CEO of Terraformers, a platform that helps people grow healthy food while providing jobs, income and training to unemployed youth.

After that, I'll discuss the investment implications with my colleagues – Sid Ahl and Kirtika Challa. That conversation was really interesting, so stay tuned.
Episode 3 (Part 1) Full Transcript       |       Episode 4 (Part 2) Full Transcript
Guests
Mira Mehta
Founder and CEO, Tomato Jos
Mira Mehta is the CEO and founder of Tomato Jos Farming and Processing Limited. She started Tomato Jos in 2014 on a 3-hectare farm located in Panda Development Area, Nasarawa State. She moved to Kaduna State in the second half of 2017 in order to scale her business. Prior to Tomato Jos, Mira was a staff of the Clinton Health Access Initiative in Nigeria, where she had the opportunity to travel to rural areas across the country to ensure the people had access to HIV-AIDS healthcare services. During one of her trips up north, she noticed large volumes of tomatoes spread on the roadside and wondered why this was so. After conducting some research, she realized this was a result of a seasonal tomato market glut in Nigeria - the farmers could not sell everything they had produced. This experience was a major trigger of the idea to start Tomato Jos. As she delved deeper, Ms. Mehta realized that tomatoes and tomato paste are a staple products in every Nigerian home; both are used to prepare stew, Jollof rice, and other popular foods. She decided to start a business that would provide farmers with a guaranteed market, enabling them to invest in more productive and profitable farming practices, and simultaneously reduce the country's dependence on imported tomato paste by creating her own local brand. Ms. Mehta is a graduate of Brown University and Harvard Business School.
Barron Segar
CEO, World Food Program USA
Barron Segar is the President and CEO of WFP USA. Barron brings over 20 years of experience in growing philanthropic and cause marketing platforms. Prior to WFP USA, Barron served as the Executive Vice President and Chief Development Officer at UNICEF USA where his responsibilities included serving as an Executive Management Team member with organization-wide responsibility and decision-making authority for strategy, budget, critical operational priorities, and leading the Development Division teams' strategic direction for $500 million in annual revenue. Prior to UNICEF USA, Barron served as the Director of Development for Georgia Public Broadcasting, where he and his team were nationally recognized for record breaking fundraising performance. Barron also has experience in the private sector working in financial services. Along with a distinguished career, Barron has held positions on multiple boards, he is a founding and current Board Member at the Elton John AIDS Foundation and he received a bachelor's degree in history at Hampden-Sydney College.
Ezinne Uzo-Okuro
CEO, Terraformers
Ezinne Uzo-Okoro has built, managed, reviewed 60 spaceflight programs in over 16 years representing $9.2 billion in total program value to NASA. She managed a $300M program, led national and international teams (including expeditions to Svalbard) and last served as the chief of the Small Spacecraft Mission Design Division. Observing how food innovations on earth could serve as inspiration for nutrition solutions on the Moon, she founded Terraformers.com to help people eat nutritious food at low cost through productive and networked backyard gardening. She holds a B.S. in Computer Science from Rensselaer Polytechnic Institute and two M.S. in Space Systems and Space Robotics from Johns Hopkins University (APL) and the MIT Media Lab respectively. She was a 2018 Presidential Leadership Scholar. She is currently a term member of the Council on Foreign Relations, an MIT Legatum Center for Development and Entrepreneurship Fellow and a Harvard Kennedy School Dubin Fellow.
Manuela Zierau
Global Lead, H2Grow
Manuela is the Global Project Lead of H2Grow, a World Food Programme (WFP) innovation. Based in Munich, Germany, Manuela joined the WFP Innovation Accelerator 1.5 years ago and has since focused on scaling the hydroponics venture to 21 countries and working on new ways of financing. Prior to joining WFP, Manuela was working for 3 years in Rwanda for One Acre Fund, a social enterprise based in East Africa that provides farmers with training and asset-based loans, where she built a discovery & research branch for new ideas and designed and tested service innovations for farmers.
Host
Emily High Daniels
Strategic Advisor, Brown Advisory
Emily is a strategic advisor in Brown Advisory's Washington D.C. office. She provides holistic, individualized advice to high-net worth individuals, families, business owners and corporate executives. Immediately prior to joining the firm, she was senior director, Wealth Planning with Capital One Bank. Emily started her career in the trusts & estates and tax-exempt organizations practice at King & Spalding in Atlanta, Georgia.
Investment Commentary (Episode 4)
Sid Ahl, CFA
Chief Investment Officer of Private Client, Endowments and Foundations, Brown Advisory
Sid is a partner, a member of the Executive Team, serves as chief investment officer of the Investment Solutions Group and head of the New York office. He is responsible for advising individuals and institutions on investment portfolios that contain significant allocations to alternative investments and have a high tolerance for less liquid investments. Prior to joining Brown Advisory in 2012, he was a partner and director of research at CDK for 10 years, where his initial focus was on hedge fund manager research and the design of hedge fund portfolios. Prior to CDK he was a senior consultant with FactSet Research, advising hedge funds, institutional investors and private wealth managers in the areas of portfolio risk management and quantitative modeling.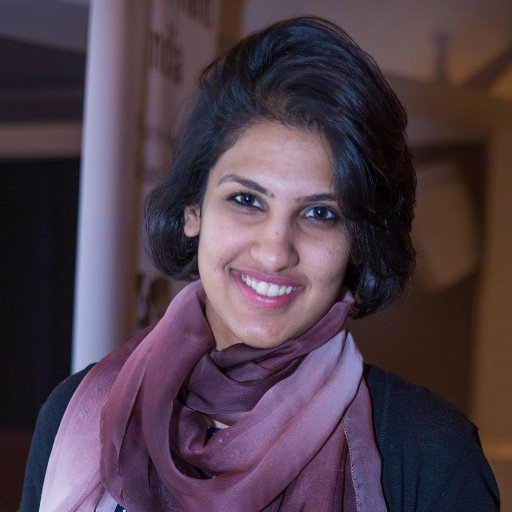 Kirtika Challa
Head of Tunisia Advisory, CrossBoundary
Kirtika Challa lead's CrossBoundary's investment advisory team in Tunisia. She holds an MBA from the Wharton Business School and a BA in Economics and Engineering Studies from Lafayette College. Prior to CrossBoundary, Ms. Challa worked at Morgan Stanley as a Trader and in Corporate Finance. During her MBA, she was a summer associate in two different parts of the World Bank, the Energy at Extractives Industry group at MIGA and the Global Infrastructure Fund of the IFC's Asset Management Company. Prior to her role in Tunisia, she was the Deputy Head of our Lagos office.